How do you complement, (and we think you'll agree), the best aesthetic equipment made anywhere?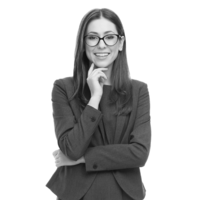 Our 360° Model.
It includes:
A Two Year Manufacturer's Warranty: When you have the confidence of being the best, offering a two year manufacturer's warranty becomes a point of principal. If anything goes wrong with your IQ Beauty Solutions' product, beyond normal wear-and-tear, we replace it.
It's that simple.
Training and Certification: Together with our partner, Mareli Medical, we provide you with all the training and education you will need to to operate IQ Beauty Solutions by Mareli Medical equipment, in a safe and responsible manner. After purchasing a product from us, you are automatically enrolled in our online training and certification program. Once you've completed the course, you'll receive a certification for display at your clinic.
Financing: Reverse Genix has partnered with First Financial, a leader in the medical finance field. For all your upgrading, or expansion needs, talk to us about available financing plans. We are here to help you grow.
Support and Service: Your IQ Beauty Solutions by Mareli Medical equipment is designed to run a self diagnosis test every time it's started. If there's any problem with the equipment, it'll let you know. Contact us, and we'll get you back up and running for you, immediately. Our 360° model means you never have to worry.